Consumers may not know us, but they love us anyway.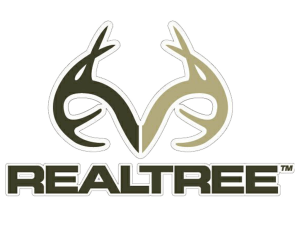 That's what happens when people fall in love with an innovation or brand that changes their lives without knowing its name. That's the story of Immersion Graphics.
In 1999, Bill Jordan started Immersion at a perfect time. He was steadily introducing the hunting world to new camouflage patterns and had just rolled out Realtree Hardwoods, still one the best-selling patterns on the market.
The industry took notice again when Immersion introduced Final Finish®. Until then, no one in outdoor circles had dipped a product in water, pulled it out and seen covered in camo. Until then, no one probably thought that hydrographics had a significant role to play in outdoor life.
Exactly when Jordan stumbled upon the printing process is fuzzy. Few of the same folks who were with him then are still around. But he first learned of the possibility when he saw interior car door panels dipped to look like wood grain. Little is known about what Jordan's advisers might have said in secret when he first pitched the idea of dipping plain black bows to change their pattern. Even if colleagues believed it was too big a business risk, most of them stayed muzzled because if Bill Jordan couldn't make it happen, it probably couldn't be done. As it turned out, this little water trick would start a revolution, much like Realtree camouflage had done.
The Real Deal
Rewind to 1986, when Jordan designed his first camo pattern. He was still a fresh face in the hunting industry as owner of Spartan Archery, a company he started in the back room of his dad's boat dealership in Columbus, Ga. Spartan made T-shirts at a local mill and sold them to major retailers across the country. But pushing T-shirts was tough. Profit margins were low and large orders had to be turned around quickly. To stay afloat, Jordan fished tournaments and during lulls on the water tried to figure out ways to stand out in an established market of clothing manufacturers.
Then an idea struck. He sat for hours in his parents' front yard sketching a giant oak tree, painstakingly layering twigs and leaves over bark. The outcome was a camo pattern that looked 3-D, remarkably real, and certainly like nothing the outdoor industry had seen before. That was the beginning of Realtree, a worldwide brand that started on a wing and a prayer in a rented empty church. Jordan and a few employees worked on a shoestring budget in an upstairs office. They stored boxes in the baptismal room and used the sanctuary as a warehouse.
Today, Realtree has outgrown the church. The company employs more than 80 people in Columbus and also has operations in Europe. And from that first licensee — customers who pay a royalty fee to use camo patterns — in 1986, there's now 1,500 more.
Testing the Waters
Immersion Graphics has enjoyed similar success, even though few consumers know it by name. In the early years, before Immersion, Realtree partnered with the company that dipped door panels for an automotive industry. At first, bows and bow parts were decorated with Realtree patterns. But when more orders started pouring in, the logistics of shipping the bows, dipping them and logging them in and out grew cumbersome. The inventory simply became too much to handle. So Jordan found a European company with a similar patent, and bought the rights to start the process in North America.
That made Jordan's company the sole provider this side of the pond of a process few people had heard of. Final Finish® was the name applied to the process in which parts for bows, coolers, knives rifles and even ATVs, were dipped in a camouflage pattern, assembled and sold. Eventually, the outdoorsy process found its way indoors and demand increased dramatically. Today, Final Finish® is used not only on outdoor products but also on cell phones, laptops, hockey masks, switch plates, toilets and caskets. Yes, caskets.
Final Finish® can be applied to almost any material. Hunting gear becomes camouflaged. Metal steering wheels are made to look like fine wood, and electronics can be decorated with a little attitude. Today, Immersion Graphics is the main decoration source of all camo hard goods. Companies that use the process include Nikon, GM, Chrysler, Timex, Yamaha and Suzuki, a short list from among many.
So the next time you grip a steering wheel that looks like wood grain, think of Bill Jordan. Mentally credit him when your child straps on her bike helmet decorated with some funky carbon fiber look, when you ride shotgun on an ATV decorated in Realtree camo, or when you lift your favorite beverage from a metal-flaked cooler. See our popular patterns »
It's funny how we're all tied to the outdoors one way or the other, thanks to Bill Jordan.